Fromaggio Cheese Maker (Copper Version)
$785.00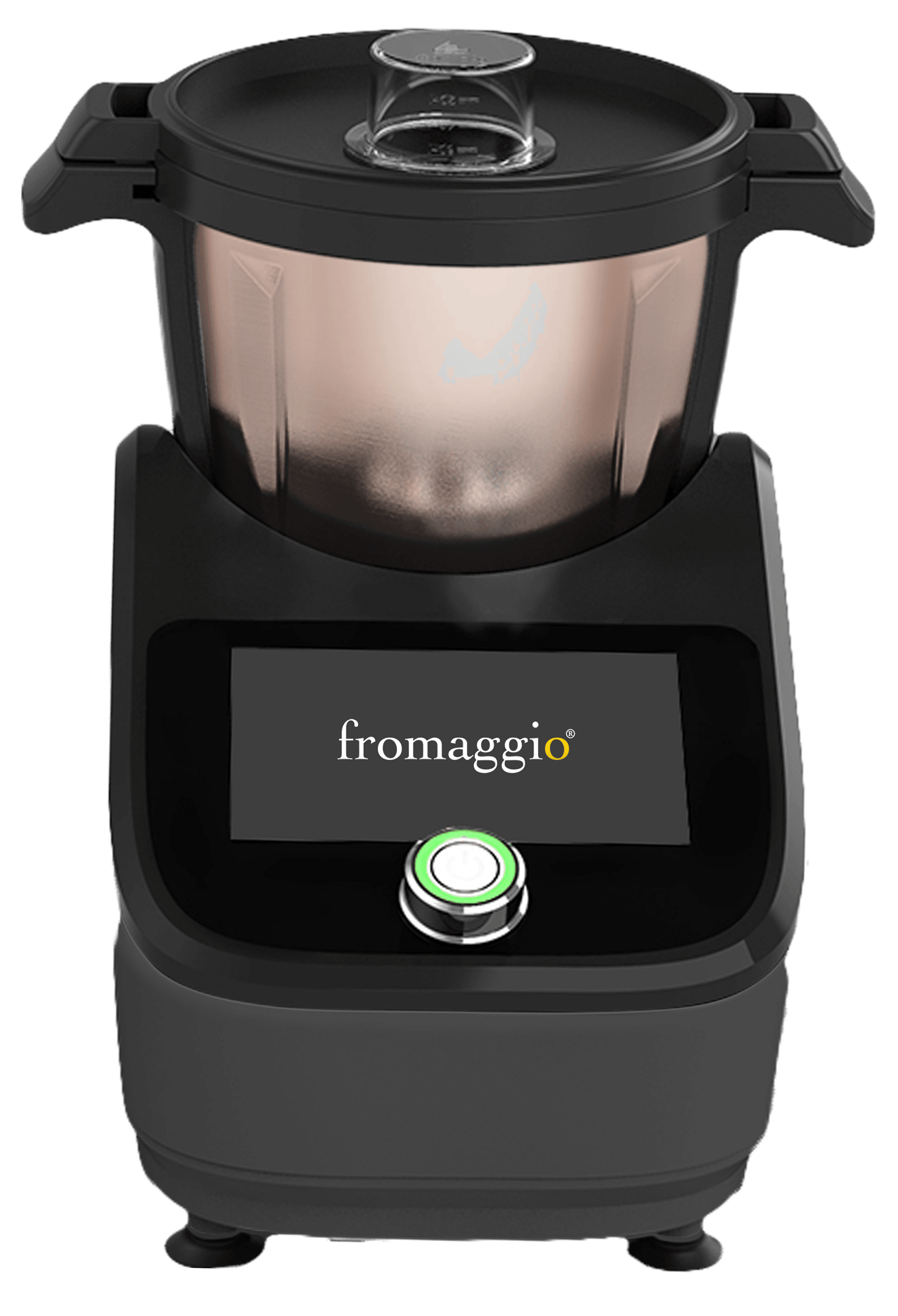 The World's First Smart Home Cheese Maker
Join our growing community, and the new revolution in cheesemaking! Fromaggio makes an unlimited variety of soft or hard cheeses, including Burrata, Parmesan, Cream Cheese, Chèvre (Goat) cheese, Cheddar, Feta, Gouda, American, Blue cheese, Brie, Halloumi, and many more. Imagine fresh Mozzarella cheese in under 40 minutes! It can also make many types of non-dairy cheese, vegetarian cheese, vegan cheese, and even tofu. Use the leftover whey to make ricotta, a protein shake or fertilize your plants.  
Choose a classic cheese with a few clicks on our mobile app, try another users recipe, or create your own unique cheese recipe and share it. Users can remove the cheese and eat fresh, or age it. Easy to clean, and small enough to fit on a kitchen countertop. From lactose-free to kosher cheese, finally control your ingredients and diet. Whether its grilled cheese for the kids, a gourmet brie, or your own signature custom-made cheese, the possibilities are now endless.
*The exterior of the heating pot is copper-plated in order to facilitate heat distribution.
Why the wait? What is a "pre-order" ? Fromaggio is a first to market product, and after a very successful crowdfunding campaign, we are now currently in the advanced design and engineering stage. Pre-ordering enables you to lock in a significantly lower price now, instead of paying the retail price once we start manufacturing. It's like reserving your hotel room well ahead of time instead of last minute!
Additional info